Newsletter Sign Up
Stay updated on news, articles and information for the rail industry
Rail News Home
Canadian Pacific
October 2019
Rail News: Canadian Pacific
From the editor: CP's Pam Arpin is LRW's Railway Woman of the Year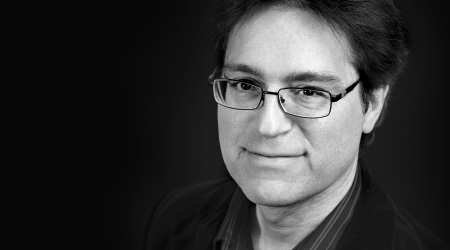 Last month, the League of Railway Women (LRW) named Pam Arpin, assistant vice president of customer and corporate services at Canadian Pacific, the winner of the organization's "Railway Woman of the Year" award.
LRW President Tanis Peterson and Progressive Railroading Publisher Kirk Bastyr presented the award to Arpin at Railway Interchange in Minneapolis.
Co-sponsored by Progressive Railroading, the award is presented to a woman in the rail industry who demonstrates vision, initiative, creativity and guidance in a leadership role. She also is innovative, a problem-solver and overcomes challenges; and brings consistent excellence to her organization and surrounding community.
"I proudly share this honor with the many talented women across CP and the entire 13,000-strong CP family, particularly the dedicated employees of CP's Network Service Center, a team I am fortunate to lead every day," Arpin said in a press release.

At CP, Arpin is responsible for a team of more than 400 employees. In 2018, she received the CP CEO Award for Excellence for her work on the development and launch of CP Fast Pass, an in-house system that automates all clerical gate activities across the Class I's intermodal facilities. The system has reduced operating costs by $5 million annually and increased time efficiency for truckers using CP terminals.
Arpin also has worked on the use of robotic automation and artificial intelligence, CP's mobile workforce automation and renewal of the railroad's customer portal. She spearheaded the Class I's Customer Advisory Council. And she chairs the Association of American Railroads' customer service committee.
"The face of the rail industry is changing in a positive way and it is a privilege to be a steward of this change," Arpin said. "As we begin to further appreciate and actively seek out diversity in railroading, we open ourselves up to new ways of looking at things; this is a cornerstone of innovation and I am excited about what the future holds for women in our chosen field."
RE: Railway Interchange 2019
Railway Interchange 2019 is in the books. Held Sept. 22-25 in Minneapolis, the biennial mega rail event comprised more than 700 exhibitors showcasing the latest rail industry technology and services. It also featured dozens of technical and educational sessions. More than 8,450 people attended the show, Railway Interchange officials said via Twitter. Congrats to the organizers for putting on another successful event.
What did we see and hear? See our "Snapshots from Railway Interchange 2019", and our Facebook and Twitter pages.
Usually, I come away from events like this with a vibe, a feeling. Not so much this time. People I spent time with acknowledged the sluggish and uncertain economy. They noted railroad spending was down, that it could be down again next year. But I didn't hear any angst. Or resignation. If anything, I felt a "I guess we're kind of getting used to this" vibe. I'll keep asking, and listening, as this sluggish, uncertain year winds to a potentially vibeless close.
---
Keywords
Browse articles on
Pam Arpin
League of Railway Women
Canadian Pacific
Railway Interchange
Contact Progressive Railroading editorial staff.