Newsletter Sign Up
Stay updated on news, articles and information for the rail industry
Rail News Home
Amtrak
10/2/2017
Rail News: Amtrak
NARP: Amtrak long-distance trains boost local, national economies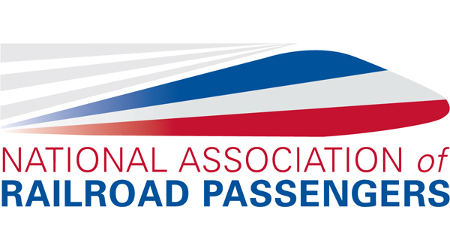 Ending funding of Amtrak long-distance routes would disproportionately affect low income households in rural communities across the country, according to a report released today by the National Association of Railroad Passengers (NARP).
NARP's "Dismantling a National Transportation Network" report was issued in response to President Donald Trump's fiscal-year 2018 budget proposal earlier this year that called for cutting funding to certain long-distance routes in Amtrak's national network.
The report "is a sharp rebuke to recent budget proposals from the White House and members of Congress that would have negatively affected the local economies for 45 percent of American taxpayers," NARP officials said in a press release.
The report cites examples of economic disparities that would result from cutting portions of the national rail network.
For example, household income lags the national average in blue collar towns between Chicago and New Orleans where service would be cut. The same is true in the long corridor from New Orleans to New York and from New York to Chicago, NARP officials said.
Conversely, the budget proposals would seek to preserve service for wealthy, populous towns along the eastern seaboard between Washington, D.C., and Boston, they said.
"These budget proposals are not fair to rural, red-state America most of all," said NARP President and Chief Executive Officer Jim Mathews. "There are 220 communities in 23 states of so-called 'flyover country' that would pay the economic price when trains disappear from their towns and cities. But, if we have the foresight to invest in middle America, the whole nation would reap the benefits."
The report also offers a picture of how trains help spur economic growth. For example, private developers are increasingly interested in investing in public transportation hubs as economic catalysts, according to NARP. In addition, 29 percent of Amtrak's passengers use long distance routes to travel to work, and 61 percent use Amtrak to travel to see family and friends.
Moreover, the report details other ways that long-distance passenger rail contributes to the national and local economies, and that would be lost by cutting trains.
Contact Progressive Railroading editorial staff.
More News from 10/2/2017