By Jeff Stagl, Managing Editor
Toyota Motor North America Inc. on Dec. 6 announced plans to build its first North American battery manufacturing plant at the Greensboro-Randolph megasite in Liberty, North Carolina.
The $1.3 billion plant is a major victory for the state's industrial development efforts and a significant coup for Norfolk Southern Corp., which will serve the facility along with the North Carolina Railroad Co. (NCRR). To be constructed within the next four years, the facility will be located along an NS line.
A new venture between Toyota and Toyota Tsusho Corp. — Toyota Group's trading arm — will manage the plant, which will be known as Toyota Battery Manufacturing North Carolina.
"It's tremendous that Toyota has selected North Carolina for such an important part of its electric vehicle future … and moving us toward a healthier environment. It's clear the world is beginning to embrace a clean energy future," said North Carolina Gov. Roy Cooper in a press release.
Electric vehicles currently account for about 25% of Toyota's sales volume, but the automaker estimates that figure will increase to 70% by 2030. To open in 2025, the new plant will produce batteries for Toyota's hybrid-electric vehicles and later manufacture batteries for its battery-electric vehicles.
The facility will feature four production lines, each capable of producing lithium-ion batteries for 200,000 vehicles. Toyota plans to expand capacity to at least six production lines that can manufacture batteries for up to 1.2 million vehicles per year.
The automaker will release more specific information about the plant's size and scope when the company is ready to break ground, said Aaron Fowles, a mobility communications representative for Toyota Motor North America, in an email.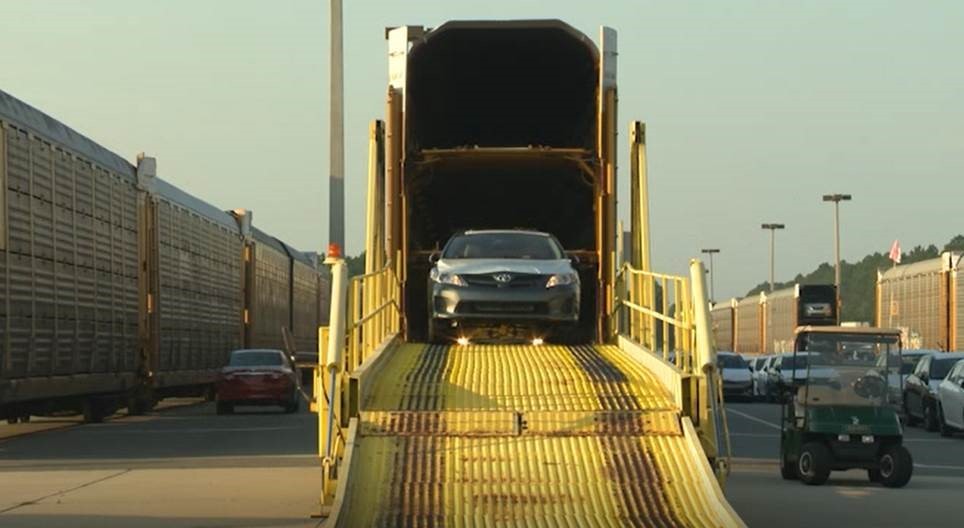 "The announcement we made was simply about the name of the new company and the actual location. We have not yet revealed anything about the plant design, construction or other details," he said.
The facility will benefit from NS' network, which connects the region with every major container port in the eastern United States, and a majority of the U.S. population and manufacturing base, said NS spokesman Mekka Parish in an email.
"We look forward to discussing the logistics requirements for this new facility with Toyota, and are pleased to play a role supporting in their current operations in the U.S.," he said.
When selecting a location for the new plant, Toyota sought renewable energy availability and support from local stakeholders, including governments, utilities and partners. The automaker chose the Greensboro-Randolph megasite because it offers onsite rail, an extensive highway system, access to four international airports and two ports, renewable energy availability, and a strong government partnership at both the state and local levels, Toyota officials said.
Partners involved in promoting and supporting the Toyota project include NS, NCRR, the North Carolina departments of commerce and transportation, Economic Development Partnership of North Carolina, Duke Energy, North Carolina State University, North Carolina A&T State University, the Greensboro Chamber of Commerce and Randolph County Economic Development Corp.
For the project's first phase, the state's general assembly has appropriated $135 million to be used by the North Carolina Department of Transportation for road, highway interchange and other site improvements.