» Railroad product of the week home ADVERTISEMENT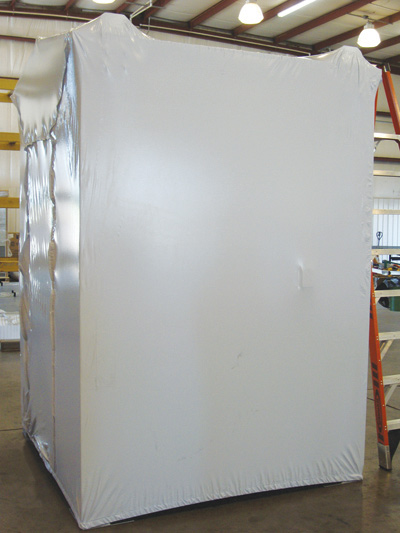 Transhield, Inc. offers custom fit covers for railroad side houses such as traction power enclosures and signal control buildings, offering protection during transportation and storage against road salt and other damage. These covers have been field tested and designed in conjunction with major manufacturers.

Transhield covers are easy to install with the added ability to heat-shrink for a tighter fit. Covers are made from Shrinkable Fabric™ and consist of three layers: an outer layer that is UV-resistant and anti-condensation, a middle adhesive layer and a soft inner layer. These covers feature the patented Adhesive Additive Delivery – Vapor Corrosion Inhibitor (AAD-VCI) system which provides 100% protection from corrosion during transportation and storage.

Learn More

For more information contact Transhield, Inc.
Phone: 574-266-4118 or 888-731-7700
Website: www.transhield-usa.com or E-mail: general@transhield-usa.com
Also find Transhield on Facebook, Twitter and YouTube.