By Julie Sneider, Senior Associate Editor
Kari Gonzales' promotion to president and CEO of the Transportation Technology Center Inc. (TTCI) could not have come at a more hectic time.
A 20-year TTCI veteran, Gonzales stepped into her new position just as the Association of American Railroads' wholly owned subsidiary embarks on a transformation of its services and facilities, which will include the opening of a new, independent training and on-track testing site at the PuebloPlex in Pueblo County, Colorado.
Next year, TTCI will pack up and move its equipment and other assets from the Transportation Technology Center (TTC) in Pueblo, the 50-acre site owned by the Federal Railroad Administration (FRA). TTCI has conducted research and training there for the rail industry the past 40 years.
TTCI's founding stems from a research program AAR and the FRA formed in the 1970s to jointly develop and implement rail technology. Incorporated in 1978, TTCI started maintaining stewardship of the TTC, where research and testing activities have jumpstarted the development and deployment of new technologies that have resulted in rail safety, reliability and efficiency improvements.
Gonzales has played a role in TTCI's work for half its history, having joined the organization as a college intern while studying mechanical engineering at the Colorado School of Mines. After graduation, she joined TTCI full time as an engineer, and ascended through its ranks until being named the organization's top executive in September following Lisa Stabler's retirement. Stabler had served as TTCI's president since 2011.
"It is a privilege to lead this organization as we look to the future and start to institute some changes that will reinvigorate our focus and emphasis on our railroad customers," says Gonzales. "With our new independent facilities, we have the opportunity to make strategic investments that will directly support the industry in a way that we never have before."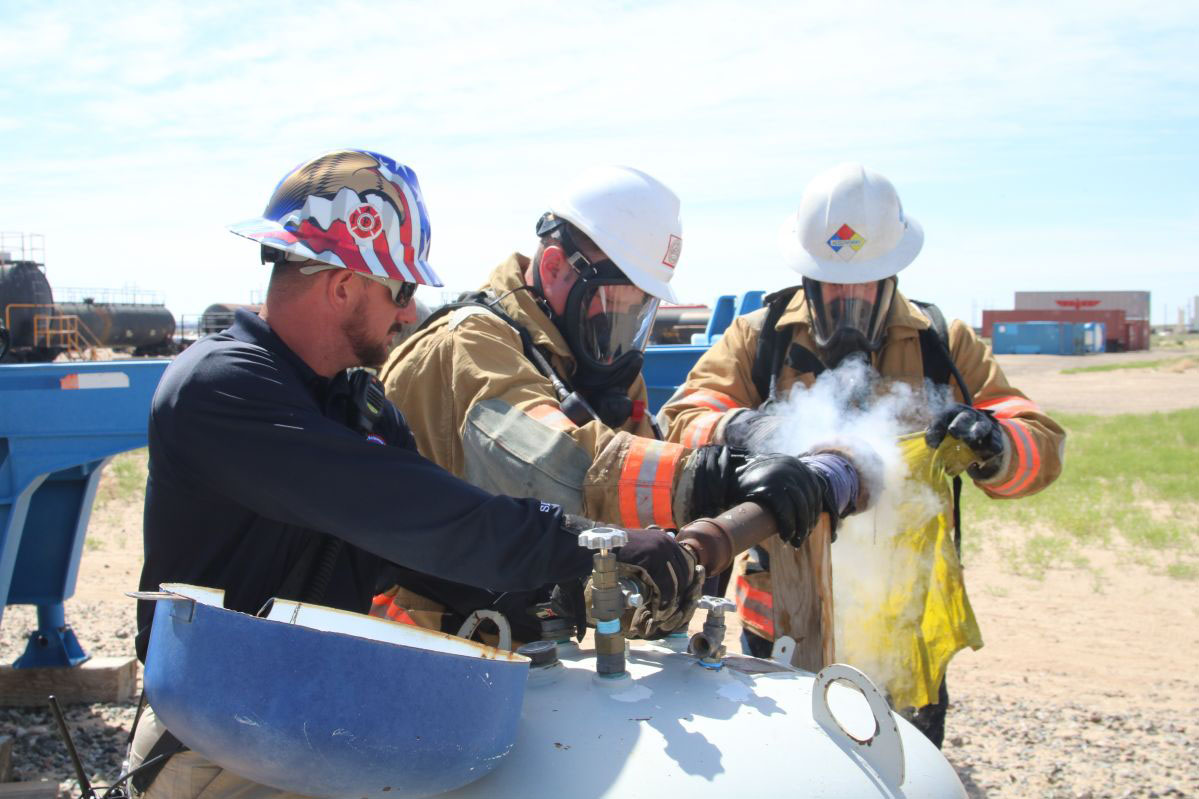 Setting future plans in motion
Much of her time of late is spent on ensuring the continuity of service between now and the new site's October 2022 opening, and making long-term decisions for TTCI services after the move.
"A lot of the things that we're looking at and the types of decisions that we're working through include establishing a lease agreement with PuebloPlex; finalizing our track infrastructure designs to support the industry research and development efforts; reimagining our security and emergency response training centers; cultivating our relationships with industry partners … and then building on our community ties to encourage rail-centricity in Pueblo," Gonzales says.
TTCI's transformation follows the U.S. Department of Transportation's (USDOT) move to expand TTC's purpose. In March, it was announced that the USDOT would award the center's management to ENSCO Inc. under a $571 million contract.
"With our new independent facilities, we have the opportunity to make strategic investments that will directly support the industry in a way that we never have before." — Kari Gonzales
In October 2022, ENSCO will provide research and development, testing, engineering and training services at the center. While that work will support the FRA's goal of establishing the TTC as a center for rail and ground transportation innovation, ENSCO will expand the center's use "to support other government and commercial entities to achieve the broader mission of transportation safety, security and innovation," according to ENSCO's website. ENSCO is now recruiting rail and surface transportation engineers, researchers and operation support staff.
To Gonzales, TTCI's separation from the TTC facilities represents an opportunity for her organization to refocus on innovations specific to the rail industry and its customers. Part of the future contract conversations with FRA had centered on the agency's desire to upgrade the center's aging infrastructure to a state of readiness across the board, she says.
Now that TTCI is moving to an independent site, "we're getting to pick the investments that we're making and we're listening to the industry on the things that they need," Gonzales says. "It's really going to be a more focused and directed investment to benefit the [rail] industry as a whole."
Working on campus and off
TTCI's new PuebloPlex campus will feature the on-track testing facility, as well as machine, welding and other additional support craft shops, Gonzales says. The organization's headquarters and laboratories will be located about 6 miles away at Pueblo Industrial Park, where renovation work in preparation for the move has already begun.
While talk of new locations and buildings is "exciting," it shouldn't overshadow the work of TTCI's 300 employees, Gonzales emphasizes. The staff includes about 125 engineers representing various disciplines. Also making up the organization's team are locomotive engineers, track and rail maintenance workers, and AAR support services employees.
"It's important to establish that our people and their capabilities are the foundation for what we do," Gonzales says. "They are TTCI, not the facilities."
In fact, not all of TTCI's work is conducted on campus.
"That is one of the fantastic pieces of our business," explains Gonzales. "We don't have a huge reliance on infrastructure because a lot of our work is in the engineering-consulting and testing space. We actually go out to our customers' locations. If you look at our Strategic Research Initiatives program, a majority of that program occurs in revenue service: We send our engineers to view real world scenarios and moving the things that we've tested initially at our facilities into revenue service."
Off-campus and remote work situations increased for TTCI staff during the past 22 months of the pandemic — a scenario that's likely to continue after the pandemic is over, Gonzales says.
"We have people spread out throughout the country, especially with COVID happening," she says. "As we bring on new people, we have embraced a hybrid workforce. We're getting out across the country a bit more and even into Canada. So not all of our business is fully dependent on being in Pueblo."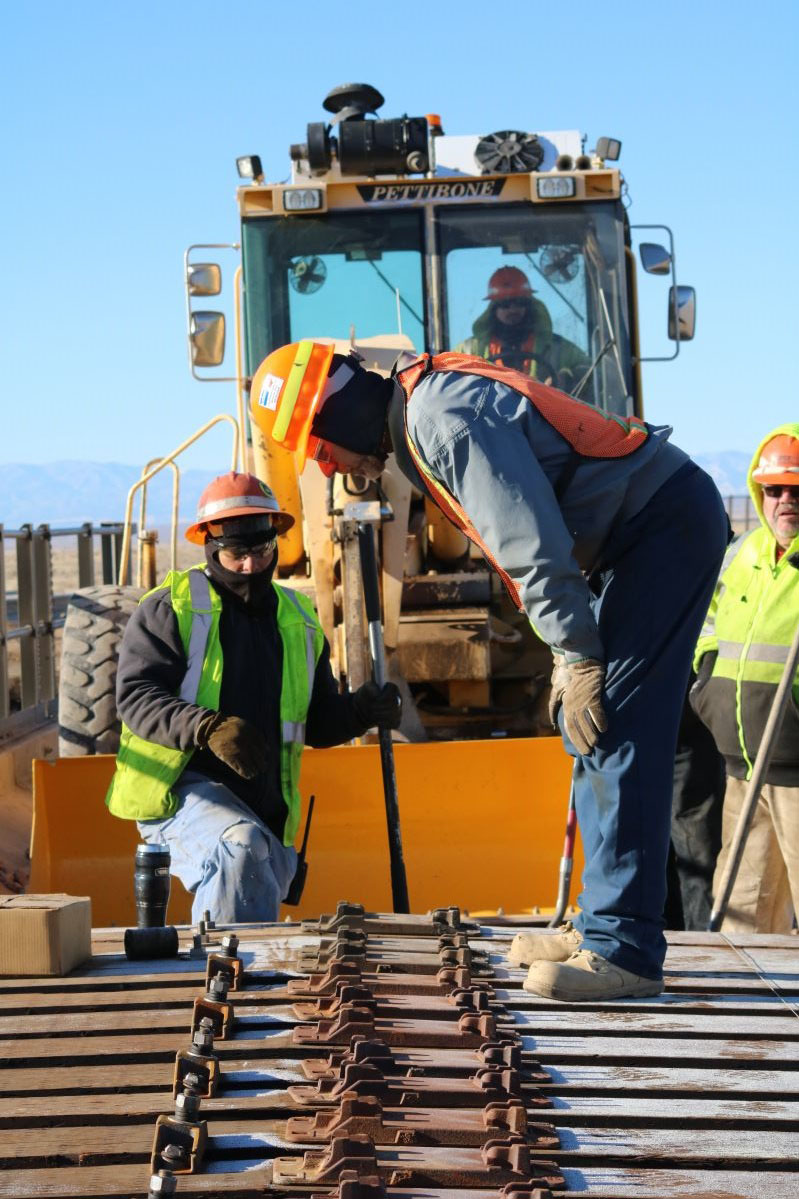 Ramping up for new customers
But back in Pueblo, the future multicampus operations will support TTCI's present infrastructure needs, as well as provide ample opportunities for growth, Gonzales says.
Those opportunities include a new customer: Switzerland-based Swisspod Technologies. In partnership with TTCI, the ultra-high-speed hyperloop transportation system developer broke ground in September on an operational testing facility at PuebloPlex.
Swisspod will test and validate technology patents underpinning its propulsion system and build a capsule and operational infrastructure for cargo transportation. The full-scale facility will be the company's first in the United States. TTCI will provide engineering support services for the project.
The partnership with TTCI will advance Swisspod's global expansion strategy and fuel its growth in the U.S. market, company officials said in a press release.
"We selected TTCI for its remarkable track record of leadership and success in the testing, development and deployment of emerging transportation technologies," said Swisspod co-founder and CEO Denis Tudor.
The Swisspod project helps cement TTCI's role in solving current and future transportation challenges, says Gonzales.
"When you talk about the overall significance of what [Swisspod] means for TTCI, it really is in being able to establish partnerships that will push the industry and provide that very customer-centric growth opportunity," she says.
With so much change underway, TTCI officials are considering a "rebranding" of the organization, according to Gonzales.
"The distinction between TTCI and TTC is confusing," she explains. "So, as we move through this transition, we will release more information about a rebrand."