By Jeff Stagl, Managing Editor
To say short lines fared well in the latest round of Consolidated Rail Infrastructure and Safety Improvement (CRISI) Program grants would be quite the understatement.
When the Federal Railroad Administration (FRA) on Sept. 25 announced 70 projects as the fiscal-year 2022 CRISI recipients, an unprecedented number of short-line projects — 47 spread over 36 states — made the list. Plus, a CRISI record $720 million in total grant awards went to small-road projects from the $1.4 billion doled out by the FRA.
The grants will be used to bolster short-line infrastructure to address the No. 1 cause of small-road derailments: worn-out track and ties. The proceeds also will help cover the cost to rehabilitate or upgrade older bridges, improve safety at grade crossings, prevent trespassing, deploy safety technology and reduce emissions.
Among the short-line projects, 13 involve crossing upgrades or trespassing mitigation measures; 14 focus on track improvements to accommodate 286,000-pound rail cars, improve network fluidity or create efficiency benefits for shippers; and 20 target bridge upgrades or repairs. The six others call for acquiring or upgrading locomotives to meet federal Tier 3, Tier 4 or zero-emission requirements.
American Short Line and Regional Railroad Association (ASLRRA) leaders expressed excitement that this latest round of CRISI grants is the most successful ever for the short-line industry — resulting in two-thirds of the awards and about half of the total available funding.
"Congress has signaled with growing bipartisan vigor over the years … its support of short lines and our contribution to the economy and the freight-rail network in nearly every state," said ASLRRA President Chuck Baker in a press release. "The short-line applicants and their partners provided fiercely competitive proposals that delivered on the USDOT's stated goals of providing infrastructure investment to improve safety, efficiency, economic vitality and resiliency."
The ASLRRA even landed its own CRISI grant: A $2.5 million award to perform positive train control (PTC) performance analytics and security functions. That work will be conducted for short lines that operate as tenants on the Northeast Corridor or use an advanced civil speed enforcement PTC system.
As for the regionals, short lines or holding companies that won grants, RailPrime checked in with a number of them via phone or email to gain more perspective on their projects and the overriding benefits.
Watco a big winner
Watco owns and operates six of the short lines involved in selected projects. The participating railroads and the respective CRISI project grants are the Blue Ridge Southern Railroad (BLU), $12.6 million; Fox Valley & Lake Superior Rail System (FOXY), $2 million; Kanawha River Railroad (KNWA), $16.2 million; Louisiana Southern Railroad (LAS), $16.8 million; Palouse River & Coulee City Railroad (PCC), $72.8 million; and South Kansas & Oklahoma Railroad (SKOL), $31.2 million.
The BLU project in North Carolina calls for various improvements to bridges and track-related components along the short line's 72-mile line to meet existing and anticipated demand, accommodate 286k cars, and improve safety and operations by removing slow orders associated with poor track conditions.

In Wisconsin, the FOXY project also will address 286k needs through the rehabilitation of three moveable swing bridges over the Fox River. In addition, the work will help improve operations and the connectivity of maritime transportation.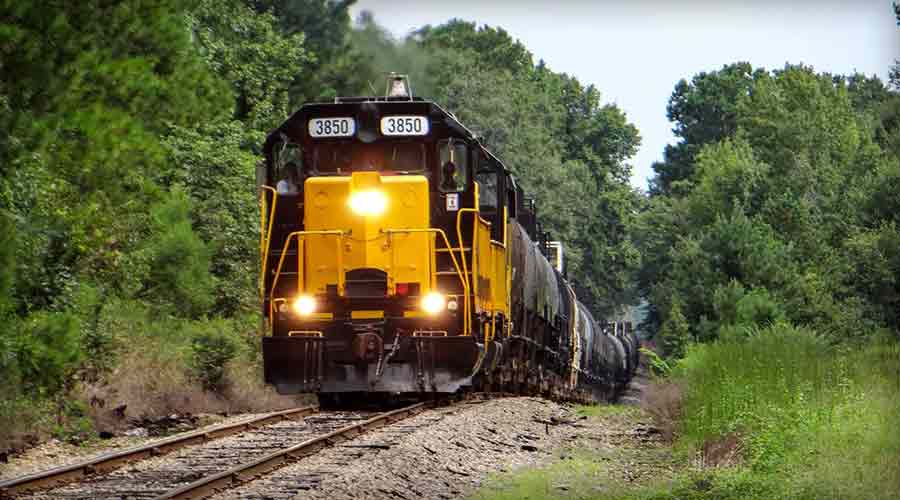 Watco
Likewise, the LAS project in Louisiana involves various track-related improvements, bridge repairs or replacements and crossing upgrades to address 286k by eliminating operating capacity inefficiencies, as well as to enhance safety and increase resiliency.

In Washington, one of the PCC project's goals also is 286k compliance. Part of a multiphase effort to improve the railroad's line, the work involves track improvements, crossing upgrades and other related infrastructure enhancements.

Chalk up the SKOL project in Kansas as Watco's fifth that in part seeks to increase load carrying capacity to 286k. The work involves improving about 37 miles of track to also upgrade the standard to FRA Class I from Class 2, improve operations and boost capacity.

Meanwhile, the KNWA-related project — which involves the Ohio Rail Development Commission, CSX and Norfolk Southern Railway — calls for various track-related improvements and rehabilitation to several bridges. The short line then can increase train speed because the track will meet the FRA Class 2 standard.

Watco also won a $15.7 million CRISI grant with the Kansas Department of Transportation to convert eight diesel locomotives into battery-powered units. The locomotives will be deployed at various Watco short lines in differing operational and geographic environments.

"Once the locomotives are completed, they will be evaluated to determine where the best value would be," says Watco Communications Director Tracie VanBecelaere.

Track-improvement trifecta
Another short-line holding company obtained high value when it came to receiving a CRISI grant. OmniTRAX Inc. won a $37.3 million combined grant that will help fund infrastructure improvements at its Illinois Railway, Alabama & Tennessee River Railway and Georgia & Florida Railway subsidiaries.

Track improvements, crossing enhancements and other work on a combined 135 miles of high-density track will help sustain current FRA Class 1 and 2 standards and maintain current train speeds.

"CRISI grants provide essential funding to maintain the safety and reliability of the national rail network, says OmniTRAX Vice President of Government Affairs David Arganbright. "We are grateful for these awards that allow Class III railroads — like those owned by OmniTRAX — to perform critical maintenance and upgrades necessary to keep the nation's supply chains moving."

Paducah and Louisville Railway Inc. (PAL) was a big CRISI winner, too, landing a $29.6 million grant for a $62.9 million project in Kentucky. The proceeds will be used to rehabilitate 23 bridges, improve track at Paducah Yard and rehab 19 locomotives. PAL will contribute $33.3 million to project costs.

The work will bring PAL's entire line — which extends 280 miles from Paducah to Louisville — into a state of good repair.

"Thanks to this funding, PAL is strongly positioned to overhaul and upgrade our rail infrastructure, laying the groundwork for future economic development throughout Kentucky," says PAL President and CEO Tom Greene.

For the Red River Valley & Western Railroad (RRVW), the support of customers and congress members in North Dakota helped the regional win an $11.8 million CRISI grant, says RRVW President Victor Meyers.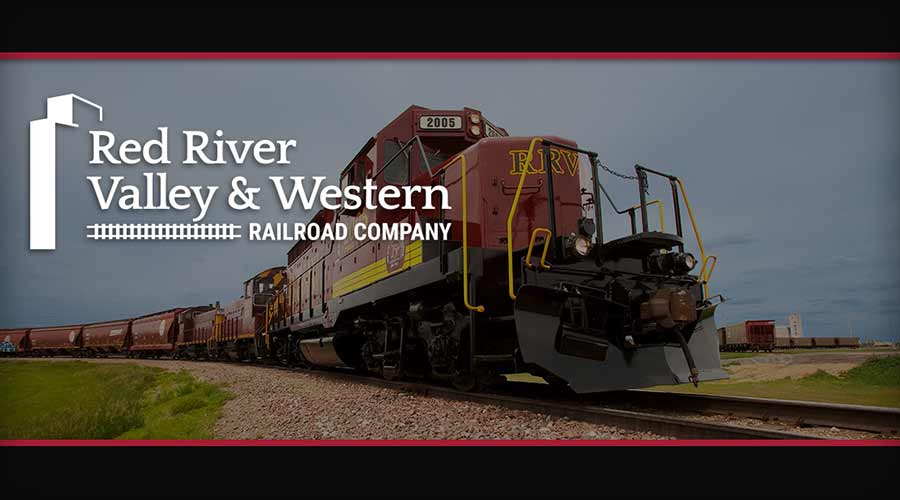 Red River Valley & Western Railroad
The proceeds will be used for a joint elimination project on 33 miles of track between Wahpeton and Kindred, North Dakota. The work — which is targeted for completion in summer 2026 — calls for installing continuous-welded rail to help reduce derailment risks and upgrade the track standard to FRA Class 2 from Class 3.

The project will help ensure the regional can continue to provide safe and reliable service to the customers it serves and in the communities in which it operates, says Meyers.

"This section of track is the second-highest density portion of the RRVW network, and it will be extremely beneficial to convert this section of our network from jointed rail to welded rail," he says. "Specifically, this will be a slide-and-weld project in which the existing jointed rail will be welded together once the bolt-hole ends are removed. Once the project is complete, the entire line from Wahpeton to Casselton will be welded rail."

A first for Ironhorse
The grant for Ironhorse Resources Inc. not only is extremely beneficial, but its first-ever CRISI grant.

Ironhorse's Rio Valley Switching Co. (RVSC) won a $3.5 million grant to improve track and upgrade multiple bridges along its 50-mile-long corridor in Texas. Designed to maintain FRA Class 1 track standards, the work will improve service and safety performance, accommodate growth in the Rio Valley region and support interchanges with UP.

"RVSC's 42-mile-long Mission line will have nearly 30 miles of the track removed from excepted status and the 8-mile-long Hidalgo line will be extensively rehabilitated," says Ironhorse VP of Operations and Safety Greg Wheeler. "The work on the lines will include tie replacement, surfacing, switch rehabilitation and bridge deck improvements."

Significant traffic growth is on the horizon for RVSC at the McAllen Foreign Trade Zone as well as from an increase in rock shipments driven by large Texas Department of Transportation road projects in the valley, he says.

Ironhorse and FRA officials plan to meet soon to review a construction schedule, but work might be completed by third-quarter 2024, Wheeler estimates.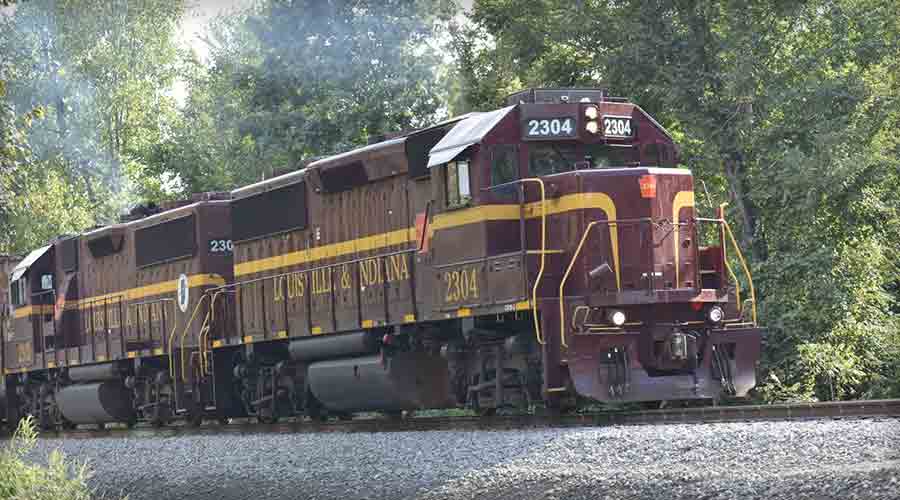 Louisville & Indiana Railroad
For the Louisville & Indiana Railroad (L&I), a construction timeframe also is hard to pinpoint for its project that won a $2.7 million CRISI grant. The short line — which is owned by Anacostia Rail Holdings — plans to improve track, upgrade crossings and install solar panels at several facilities in Indiana.

"We will start and complete the project as soon as possible, but there are several lengthy steps that must be taken before we can even order material," says L&I President John Goldman. "So as of right now, there's no way to provide a more specific timeframe."

The current infrastructure is "tired," and the grant will enable the short line to operate safer and more efficiently for years to come, he says. The project also calls for rehabbing two leads track in Columbus and Jeffersonville, Indiana.

"While we never would have let either lead get to the point where we couldn't operate over it, this grant will allow us to rehabilitate both at one time versus the band-aid approach," says Goldman "The L&I will become even greener by installing solar panels at our Columbus Yard depot, Jeffersonville Administration building and locomotive shop."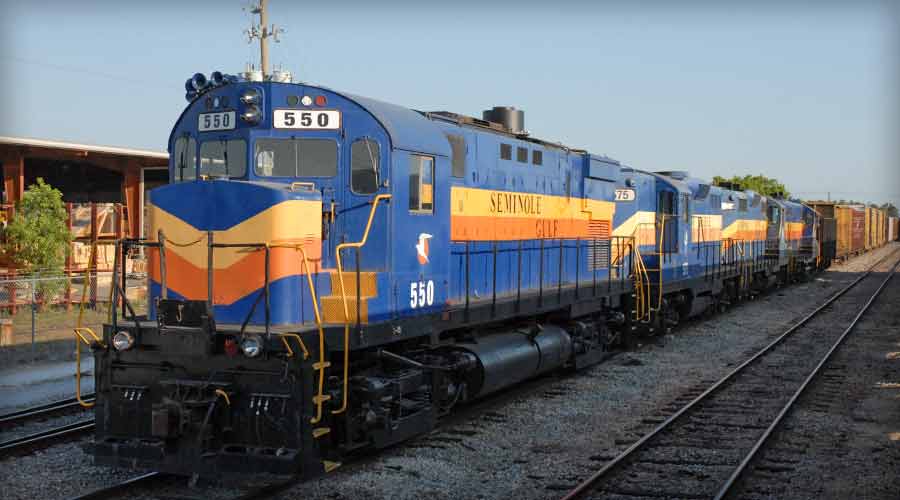 Seminole Gulf Railway
Meanwhile, the Seminole Gulf Railway — which suffered enormous infrastructure damage from Hurricane Ian late last year — has landed a $9.6 million CRISI grant for track improvements along a 12-mile segment of its corridor.

The federal funds won't be used to address the hurricane damage, says Seminole Gulf Executive VP Robert Fay.

"Our CRISI grant is for a specific section of track in a mostly rural area that was in the works before the hurricane struck last year," he says. "We are separately seeking emergency recovery funding support for the damage to our bridges from Hurricane Ian from H.R. 3782."

Instead, the CRISI grant will help pay for work that improves system and service performance by boosting train speeds and load-carrying capacity. In addition, the work will help support the short line's interchanges with CSX.