By Julie Sneider, Senior Associate Editor
When searching for their first job out of college, today's graduates are looking for more than a lucrative salary with great benefits. They also want to work for companies with a corporate culture that aligns with their values.
That's one message representatives of Michigan State University's (MSU) Supply Chain Management and Railway Management programs delivered to attendees of the Railway Engineering-Maintenance Suppliers Association's (REMSA) June 24 webinar "Rail Career 101: A Dual Perspective."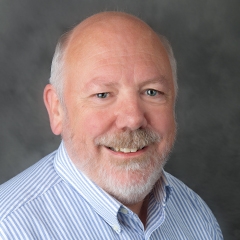 Featured speakers were Nick Little, director of railway education at the university's Center for Railway Research and Education; and Kelly Lynch, director of corporate and student relations in the Department of Supply Chain Management. They shared advice for undergraduate or graduate students seeking jobs in rail, as well as for companies seeking to hire new and diverse talent.
Both the railway research center and the supply chain management department are part of Michigan State's Eli Broad College of Business. The supply chain program educates students in end-to-end management and not just supply management in purchasing and logistics, Lynch said.
More than 200 firms are on campus regularly to recruit graduates from the supply chain management program, which limits enrollment to 350 admissions per academic year. Demand for the program's graduates is high, with about 96 percent finding jobs within the first few months of graduation (if not before). Average salaries for supply chain graduates are highly competitive, ranging from$40,000 to $105,000 for those with an undergraduate degree and $65,000 to $160,000 for those with an MBA. Average bonuses also can range up to the tens of thousands of dollars.
Freight railroads have become an integrated part of their customers' supply chains, a role that has evolved over time, Little noted. About 40% of U.S. freight by volume is shipped by rail. As a result, railroading can be a good fit for a supply chain graduate's career.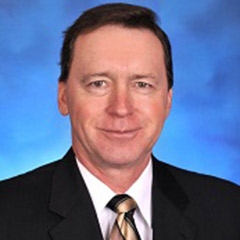 "For a long time, we thought of railways as unique, but it is a very competitive market with other modes of transport," he said.
As railroads compete with other modes for customers, they're also competing with other transportation providers — and other industries — to hire and retain the talent they need to serve those customers.
For employers, successfully competing for talent starts with having a "comprehensive talent strategy" that addresses talent acquisition, individual development of employees, retention plans, experience and skills sets of current and future employees, and plans for organizational excellence and development.
"The best companies have engaged all levels of skills — you can't just focus on recent college graduates" with that strategy, said Lynch, who added that today's workforce crosses four generations: baby boomers, Gen X, Gen Y (millennials) and Gen Z.
What's important to those generations besides salary varies depending on their age, skills and work experience. As a result, railroad recruitment teams need to keep in mind that, while competitive salary and hiring bonuses are important, today's job seekers "are also thinking about a lot of other things" prior to accepting a job offer, Lynch said.
For example, younger workers and soon-to-be graduates likely will seek out companies that offer mentoring and coaching, jobs that allow them to have an impact on the business, individual investment (such graduate or continuing education opportunities) and regular recognition for a job well done.
When it comes to talent acquisition, having a strategy for employees at each level of the company — from starting positions all the way up to the top of the corporate ladder — is critical because there will be turnover.
Important in the talent acquisition, development and retention process is treating people as a key asset of the business. Don't just say it, but act on it, Lynch advised.
"That means training should not just be on early-career employees," he said. "Even for the boomers and Gen-Xers who have more experience, it's never too late to help someone develop a new skill set. Remember, talent development really does tie into talent retention."
To be more effective at recruiting and keeping talent, businesses need to focus on their own organizational excellence and development, as well. That includes "building their brand" through a presence on social media and on college and university campuses where they recruit. When on those campuses, take the time to getto know faculty, staff and students and stay in touch with them year-round — not just during career-fair day, Lynch suggested.
To that end, Little recommended offering internships that allow students to practice what they're learning in the classroom, then stay in touch with those students as they advance in their college careers.
"Internships are a great way for two things to happen: One, students can find out if it's a company or type of job they want to work in; and two, companies get an in-depth look at students to see if they would be a good fit in the organization. We find that some students have been made [job] offers even before they graduate."
Little also noted how the culture of the railroad business has changed and what that means for recruiting and retaining talent.
"The railway culture for many years had been a command and control environment," he said. "Now we're seeing that focus is changing. Yes, safety, rules and procedures are still very important. But [railroads] recognize that people are important, as well. We're hearing railroads talking about how relationships with their people are very important."