Newsletter Sign Up
Stay updated on news, articles and information for the rail industry
Rail News Home
Railroading Supplier Spotlight
2/8/2019
Rail News: Railroading Supplier Spotlight
Rail supplier news from Bombardier Transportation, Wi-Tronix, TKDA, Duos, WSP, AFL and Stantec (Feb. 8)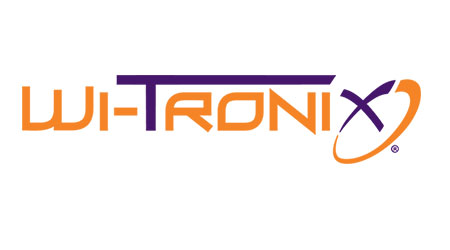 Bombardier has appointed Danny Di Perna president of Bombardier Transportation to succeed Laurent Troger, who recently informed the company he will resign to pursue outside opportunities. Di Perna joined Bombardier last year and most recently led the company's aerostructures and engineering services segment. He has more than 30 years of industrial experience, including a stint as vice president of global sourcing for GE Power prior to joining Bombardier. In addition, Bombardier named Paul Sislian president of Bombardier Aerostructures and Engineering Services to succeed Di Perna, and Nancy Barber chief operating officer of Bombardier Business Aircraft to succeed Sislian.

Wi-Tronix LLC has named Dave Semple director of Wi-Tronix Australia/New Zealand, effective March 4. He will based in Sydney, Australia, and lead the unit's market strategy and execution. Most recently manager of locomotive technologies at LTK Australia, Semple has more than 40 years of experience with locomotives and passenger trains, including sales, engineering, manufacturing, testing, commissioning and rolling stock support. He has led engineering development projects in Australia, Canada, China and the United States. Semple has spent the past 10 years in Australia working for Downer EDI Rail and Progress Rail.

Engineering and architecture firm TKDA has installed Eric Lechowicz as group manager for the rail architecture team in the Chicago office. He has 23 years of experience in planning, designing and managing rail and other projects, with BNSF Railway Co., Norfolk Southern Railway and Union Pacific Railroad his primary rail clients. Lechowicz served as the project architect for BNSF's modernization of the Argentine Yard locomotive maintenance and inspection terminal; managed the design, bidding and construction of UP's modernization and expansion of the Brooklyn Yard intermodal facility in Portland, Oregon; and designed NS' maintenance and crew buildings in Baltimore, Enola, Pennsylvania, and Canton, Ohio.

Duos Technologies Group Inc. has launched truevue360™ (Tv360), a new subsidiary charged with developing, implementing and marketing artificial intelligence (AI) and deep learning solutions for a range of industries. A new AI-based platform will augment the company's existing intelligent technologies centraco® and praesidium®, which are the underlying software platforms for the firm's rail inspection portal, vehicle undercarriage examiner and advanced logistics information system, Duos officials said in a press release. Tv360 also will work collaboratively with outside service providers and technologies already in use to develop advanced algorithmic models, they said. Tv360 currently is being staffed with development teams both in the United States and Europe. Later this year, Duos plans to form a dedicated sales and marketing team.

WSP USA announced the New Haven-Hartford-Springfield Rail Program in Connecticut recently received the 2019 Engineering Excellence Grand Award from the American Council of Engineering Companies. WSP USA served as program manager for the $769 million, eight-year program. The company managed design, construction and CTrail Hartford Line service planning. WSP USA's oversight included the design and construction of 21 miles of double track from North Haven to Windsor, 30 miles of new or realigned track, 21 bridges, 15 grade crossings and five rail interlockings. STV served as a subconsultant to WSP on the project.

Fiber optic cable, equipment and accessories supplier AFL announced it acquired the assets of IMPulse NC LLC, which manufactures overhead contact systems and catenary hardware. The acquisition will expand AFL's transit-rail systems product line, company officials said in a press release. Headquartered in Mount Olive, North Carolina, IMPulse produces overhead contact system and catenary hardware for all types of electrified transit modes, including streetcar, light- and commuter-rail, intercity rail, heritage trolley and electric trolleybus systems. AFL manufactures electrification OCS solutions for high-speed and light rail, streetcar, trolley and third-rail applications.

Stantec has appointed Barbara Moffat vice president of transportation in the U.S. West, and Suhail Albhaisi regional bridge leader and senior principal in the U.S. Northeast. Moffat has 35 years of experience and a technical background in structural engineering for light rail, bridges and tunnels. Most recently, she was VP-U.S. Western Region for COWI North America. Moffat previously held positions at Jacobs Engineering. Albhaisi has more than 20 years of experience with bridges and is considered a national expert in the field of integral abutment bridges, Stantec officials said in a press release. He played a major role in bridge projects for the California high-speed rail program, they said.
Contact Progressive Railroading editorial staff.
More News from 2/8/2019