Newsletter Sign Up
Stay updated on news, articles and information for the rail industry
Rail Product News
12/9/2016
Wi-Tronix: Violet event recorder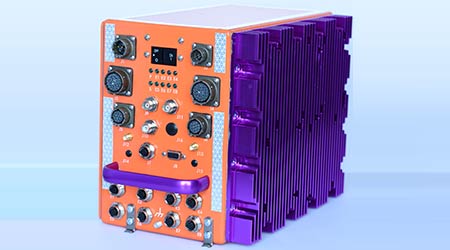 Wi-Tronix's LDARS/event recorder solution, Violet™, integrates the functionality of several devices into a single, sustainable solution: locomotive data acquisition recording system (LDARS), event recorder (ER), crash-hardened memory module, digital video recorder (DVR), and business critical data acquisition system. LDARS is a necessary onboard component of the PTC System, according to the company.

The Onboard Platform (hardware) enables Violet software. Though data fusion, users remotely access the Violet software's streaming, real-time event recorder and PTC data using their web browser.

Violet data fusion with PTC creates "previously untapped business value" for railroads' PTC investments, Wi-Tronix official say. Railroads can remotely monitor on-board faults between multiple systems, resulting in rapid deployment of information to PTC desks. This capability helps to significantly reduce impacts on velocity which are caused by information delays.

Violet provides one cohesive view of the locomotive's operations and various signals. No downloads, no files, and no separate viewer software are necessary to access data. Only valid Violet users can view the data on the software, so critical data cannot be transferred to unauthorized personnel.

Overall, Violet software security improves railroads' PTC data security, according to Wi-Tronix. Violet's form factor is backwards compatible for an easier and more cost effective transition from Wi-PU™ to Violet.