Newsletter Sign Up
Stay updated on news, articles and information for the rail industry
RAIL EMPLOYMENT
Rail News Home
Rail Industry Trends
9/20/2018
Rail News: Rail Industry Trends
U.S. rail traffic grew 4.8 percent in Week 37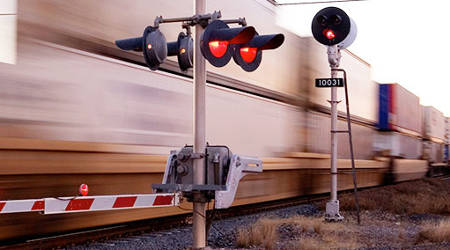 U.S. rail traffic rose 4.8 percent to 553,003 carloads and intermodal units for the week ending Sept. 15 compared with the same period a year ago, according to Association of American Railroads (AAR) data.

Total carloads for the week were 268,612 units, up 3.1 percent, while intermodal volume was 284,391 containers and trailers, up 6.5 percent, compared with the same week last year, according to an AAR press release.

Nine of the 10 carload commodity groups that AAR follows on a weekly basis posted increases during the week compared with 2017. They included petroleum and petroleum products, up 4,253 carloads to 13,335; chemicals, up 2,153 carloads to 32,650; and farm products excluding grain, and food, up 1,986 carloads to 16,583.

Coal — the only commodity group to log a decrease during the week — was down 3,457 carloads to 85,562.

Meanwhile, Canadian railroads reported 83,028 carloads for the week, down 4.2 percent, and 74,452 intermodal units, up 3.2 percent compared with the same week in 2017. Mexican railroads posted 19,792 carloads for the week, up 3.4 percent compared with the same week last year, and 18,078 intermodal units, up 12.9 percent.

For the first 37 weeks of 2018:
• U.S. railroads reported total combined traffic of 19,941,563 carloads and intermodal units, an increase of 4 percent compared to last year;
• Canadian railroads reported cumulative rail traffic volume of 5,521,091 carloads, containers and trailers, up 3.8 percent; and
• Cumulative volume on Mexican railroads was 1,429,092 carloads and intermodal containers and trailers.
Contact Progressive Railroading editorial staff.
More News from 9/20/2018