Newsletter Sign Up
Stay updated on news, articles and information for the rail industry
Rail News Home
Positive Train Control
6/1/2017
Rail News: Positive Train Control
FRA, FTA to award $197 million in PTC grants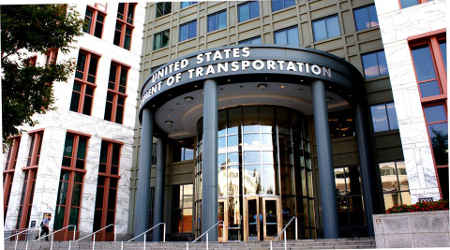 The Federal Railroad Administration (FRA) and Federal Transit Administration (FTA) yesterday announced the recipients of $197 million in grants to help commuter and intercity passenger railroads meet the Dec. 31, 2018, deadline to implement positive train control (PTC).

The federal dollars will be awarded to 17 projects in 13 states. The FRA and FTA received 27 eligible applications requesting $455 million, more than double the funds authorized by Congress, according to a press release issued by the U.S. Department of Transportation.

The FRA was responsible for selecting the grant recipients, and the FTA will award and administer the funds during fiscal-year 2017.

"This funding will get us closer to PTC implementation on some of the most significant railroads in the country that transport several million passengers to and from work every day," said FRA Executive Director Patrick Warren.

Authorized under the Fixing America's Surface Transportation Act, the grants will be used to install PTC technology, including back office systems and wayside, communications, and onboard hardware equipment associated with railroads' PTC systems.

The grant recipients are:
• Peninsula Corridor Joint Powers Board, which will receive $21.68 million to dual equip seven Caltrain trains with the Incremental Train Control System (ITCS) and Interoperable Electronic Train Management System (I-ETMS) PTC systems for approximately 32 miles from south of San Jose to Gilroy, Calif., on Union Pacific Railroad territory by Dec. 31, 2018.
• Southern California Regional Rail Authority (SCRRA), which will receive $3.2 million to develop, test, and deploy tools and processes to improve the reliability, efficiency, and security of SCRRA's I-ETMS PTC system, with an upgrade from a nonvital PTC system to a vital overlay system across 249 miles of rail line in the Los Angeles region.
• Florida Department of Transportation, which will receive $1.84 million to implement an I-ETMS PTC system along 110 miles of the Central Florida Rail Corridor in the Orlando area.
• South Florida Regional Transportation Authority (SFRTA), which will receive $31.63 million to complete installing SFRTA's I‐ETMS PTC system on the South Florida Rail Corridor.
• Illinois Department of Transportation, which will receive $18.87 million to complete the design, delivery, installation and testing of a fully integrated I-ETMS PTC system on two routes for Amtrak's use on 14.7 route miles of Terminal Railroad Association of St. Louis right-of-way in St. Louis on the Illinois and Missouri banks of the Mississippi River.
• Regional Transportation Authority (Metra), which will receive $20.2 million for three subprojects on Metra's Commuter Rail Division to implement wayside PTC signals, reconfigure signals, and upgrade an existing PTC automatic block signaling systems on the railroad's Milwaukee District West and North lines in Chicago.
• Massachusetts Bay Transportation Authority (MBTA), which will receive $7.82 million to install a back office system for the agency's PTC system consisting of an existing Cab Signaling System (CSS) with Automatic Train Control (ATC) supplemented by the MBTA's Advanced Civil Speed Enforcement System II (ACSES II).
• Maryland Transit Administration, which will receive $9.44 million to install an I-ETMS PTC system along Maryland Area Regional Commuter (MARC) tracks in the Northeast Corridor and equip 11 MARC 2A cab cars with I-ETMS onboard technology.
• Missouri Department of Transportation, which will receive $12.02 million to design, install, and test a fully integrated and functional I-ETMS PTC system over 8.5 route miles of Kansas City Terminal Railway right-of-way where Amtrak operates in the Kansas City area.
• New Jersey Transit, which will receive $10 million to implement the agency's PTC Phase III, which involves the purchase of onboard equipment kits and the installation, testing, and commissioning of the PTC equipment on a total of 440 locomotives, electric mobile units, and cab cars.
• Rio Metro Regional Transit District, which will receive $3.6 million for the New Mexico Rail Runner Express (Rail Runner) PTC project, including installation of I‑ETMS PTC onboard technology on nine Rail Runner locomotives.
• New York State Department of Transportation, which will receive $33.75 million to implement the Advanced Civil Speed Enforcement System (ACSES) PTC system on the Amtrak-controlled section of the Empire Corridor Hudson Line.
• Oregon Department of Transportation, which will receive $1.2 million to install and test PTC equipment on two Talgo Series 8 trainsets owned by the department and operated by Amtrak for the regional Amtrak Cascades intercity passenger rail service connecting Eugene, Ore., to Vancouver, British Columbia.
• Tri-County Metropolitan Transportation District of Oregon (TriMet), which will receive $2.7 million to implement two Enhanced Automatic Train Control (E-ATC) PTC system safety modifications on the 15-mile-long Westside Express commuter rail corridor from Wilsonville to Beaverton, Ore.
• Southeastern Pennsylvania Transportation Authority (SEPTA), which will receive $5.8 million to install SEPTA's ACSES II PTC system along a 3-mile portion of restored Regional Rail service from Elwyn to Wawa, Pa., and deploy onboard survey map software that contains the physical characteristics of the railroad and dictates train-operating speeds throughout SEPTA's rail network.
• Capital Metropolitan Transportation Authority (Capital Metro) – Texas, which will receive $9.76 million to install the PTC fiber communications network for an E-ATC PTC system on 33 miles of Capital Metro's commuter-rail territory, which connects downtown Austin, Texas, with Austin's northern suburbs and serves nine stations.
• Utah Transit Authority (UTA), which will receive $3.52 million to design and test a two-step No-Code Proceed system for UTA's FrontRunner E-ATC PTC system on two mainline track segments from Provo to Ogden and Ogden to Pleasant View.
Contact Progressive Railroading editorial staff.
More News from 6/1/2017