Newsletter Sign Up
Stay updated on news, articles and information for the rail industry
RAIL EMPLOYMENT
Rail News Home
Kansas City Southern
1/18/2019
Rail News: Kansas City Southern
KCS: Financial records in 2018, PSR in 2019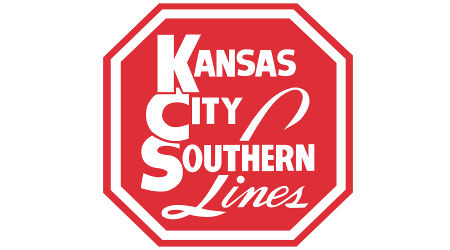 Today, Kansas City Southern reported record fourth-quarter revenue of $694 million, up 5 percent compared with the total in fourth-quarter 2017.

The Class I also registered record adjusted operating income of $248 million, up 4 percent, and record adjusted earnings per share of $1.56, up 13 percent year over year. In addition, KCS' operating ratio improved 0.9 points to 63.1, although the adjusted ratio inched up 0.3 points to 64.3.

Carloads were relatively flat at 588,200 units and operating expenses rose 6 percent to $446 million, excluding a gain on insurance recoveries related to damage and service interruptions from Hurricane Harvey in 2017.

Revenue per commodity group shows chemical and petroleum products shot up 19 percent to $164 million, agriculture products and minerals grew 8 percent to $131.7 million, and intermodal ratcheted up 1 percent to $98.2 million. But energy revenue fell 6 percent to $65.3 million, industrial and consumer products revenue dipped 5 percent to $139.5 million and automotive revenue slipped 1 percent to $59.9 million.

Despite the record revenue, adjusted operating income and adjusted earnings, the company didn't meet its own expectations for financial or operational performance, said KCS President and Chief Executive Officer Patrick Ottensmeyer in a press release.

"In addition, we did not meet the expectations of our customers or shareowners, particularly in the areas of customer service and growth," he said.

To place a renewed and heightened focus on operational excellence, KCS throughout 2019 plans to implement principles of precision scheduled railroading (PSR) that are most applicable to the railroad's network, said Ottensmeyer. The Class I has contracted a consultant that has extensive experience in implementing PSR at CN. PSR presents an opportunity to rationalize train starts and boost productivity, KCS officials believe.

"We expect this focus on operational excellence and PSR principles to help drive improvement in asset utilization, cost, and capital efficiency and customer satisfaction," Ottensmeyer said.

For the full year, KCS generated record revenue of $2.7 billion, up 5 percent, and registered 2.3 million carloads, up 2 percent compared with 2017 levels. Adjusted operating income rose 5 percent to a record $968 million — excluding a gain on insurance recoveries — and adjusted diluted earnings per share climbed 14 percent to a record $5.97. KCS' adjusted operating ratio in 2018 was flat at 64.3.

The Class I expects revenue growth between 5 percent and 7 percent, and volume growth between 3 percent and 4 percent in 2019.

"As we look forward, our confidence in top-line growth and operational improvement is strong, supporting our outlook for an operating ratio of 60 percent to 61 percent by the year 2021," said Ottensmeyer.

KCS also announced its capital expenditures in 2019 likely will fall between $640 million and $660 million, and remain less than 20 percent of annual revenue through 2021. Capex in 2018 totaled $512 million, or 19 percent of annual revenue.

The 2019 capex budget increase primarily is driven by a planned $140 million purchase of 50 new locomotives. The Class I also plans continued investments in cross-border capacity and infrastructure.
Contact Progressive Railroading editorial staff.
More News from 1/18/2019