Newsletter Sign Up
Stay updated on news, articles and information for the rail industry
RAIL EMPLOYMENT
All Rail Jobs and Classifieds
Click here to purchase a rail employment or classified ad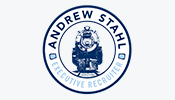 Stahl Recruting sponsored
Honesty. Integrity. Ethics. Connecting the rail industry with top-shelf workplace talent through a consultative, professional, and ethical service — above and beyond what can be found at other agencies. Learn More »
Rail Job/Classified Post:
Deputy Associate Administrator, FRA
The Federal Railroad Administration (FRA) is looking for an executive to serve as the Deputy Associate Administrator (DAA) for the Office of Railroad Safety. The DAA is the principal advisor to the Associate Administrator in advancing the mission of FRA railroad safety. The incumbent is responsible for the planning and the execution of FRA safety policies, programs and activities as well as advancing overall organizational excellence.
Contact: https://www.usajobs.gov/GetJob/ViewDetails/538901700