Newsletter Sign Up
Stay updated on news, articles and information for the rail industry
All Rail Jobs and Classifieds
Click here to purchase a rail employment or classified ad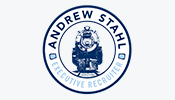 Stahl Recruting sponsored
Honesty. Integrity. Ethics. Connecting the rail industry with top-shelf workplace talent through a consultative, professional, and ethical service — above and beyond what can be found at other agencies. Learn More »
Rail Job/Classified Post:
Chief Transportation Officer - Missoula, MT
Montana Rail Link is seeking a Chief Transportation Officer who will be responsible for Operations administration and for significant contributions to the formulation, development, implementation, and administration of railroad policies and business goals. They will organize, plan, direct, and control all Transportation functions. They will develop policies, procedures, and training to ensure safe, efficient and effective railroad operations. They will supervise and appraise the activities of subordinate managers and ensure that all services are professionally delivered and customers are well served. They will develop and maintain strong, positive relationships with all customers to include Class I partners. To see the full job description and to apply, please visit our website.
Employment Contact: www.montanarail.com/careers