Newsletter Sign Up
Stay updated on news, articles and information for the rail industry
All Rail Jobs and Classifieds
Click here to purchase a rail employment or classified ad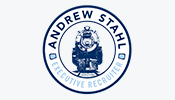 Stahl Recruting sponsored
Honesty. Integrity. Ethics. Connecting the rail industry with top-shelf workplace talent through a consultative, professional, and ethical service — above and beyond what can be found at other agencies. Learn More »
Rail Job/Classified Post:
Director, Office of Safety Analysis, FRA
The Federal Railroad Administration (FRA) is looking for a Director in the Office of Safety Analysis. The Director is the program advisor to the Deputy Associate Administrator & the Associate Administrator. The incumbent is responsible for planning, development and administration of program & technical policies, monitoring & tracking the progress of programs/projects to further the development of the national rail safety programs enforced by the FRA.
Contact: https://www.usajobs.gov/GetJob/ViewDetails/538902000