Newsletter Sign Up
Stay updated on news, articles and information for the rail industry
RAIL EMPLOYMENT
Rail News Home
Communication and Signal
4/26/2019
Rail News: Communication and Signal
Rail supplier news from RailWorks, Trinity, Wabtec, Saft, STV, Focused Technology, LRW and NRC (April 26)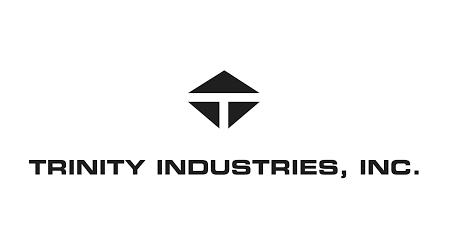 As part of a joint venture, RailWorks Corp. will construct a 14.5-mile double track from Southwest Station in Eden Prairie, Minnesota, to Target Field Station in Minneapolis. The portion of Metro Transit's Southwest light-rail project includes more than 110,500 track feet of ballasted track, direct fixation work on the structure and in a tunnel, and embedded and special trackwork. In addition, RailWorks and its joint venture partner will inspect and maintain a 5-mile section of Twin Cities & Western Railroad's track that lies adjacent to the new light-rail tracks. RailWorks' portion of the contract is $85 million. Work on the existing freight-rail track will begin this spring and construction on the new light-rail tracks will start in 2020, RailWorks officials said in a press release. The project is slated for completion in 2022.

Trinity Industries Inc. reported first-quarter 2019 revenue of $604.8 million and net income from continuing operations of $31.7 million compared with $533.2 million and $13.8 million, respectively, in first-quarter 2018. The rail products group's revenue rose from $588.1 million to $603.6 million on a year-over-year basis. In the quarter, the group received orders for 3,000 rail cars and delivered 4,505 cars compared with orders for 4,705 cars and deliveries of 5,725 cars in the same quarter last year. The group's car backlog decreased in value to $3.3 billion (26,320 cars) as of March 31 versus $3.6 billion (30,875 cars) on Dec. 31, 2018.

Wabtec Corp. on Wednesday marked the 1,000th Evolution Series Tier 4 locomotive produced at its Fort Worth, Texas, plant. Wabtec acquired the plant and Evolution Series brand earlier this year when it bought GE Transportation. The 1,000th unit was delivered to CN. The Evolution Series Tier 4 was the first freight locomotive to meet the U.S. Environmental Protection Agency's Tier 4 emission standard, Wabtec officials said in a press release. The locomotive is designed to decrease emissions by more than 70 percent compared with a Tier 3 locomotive without the need for after-treatment. Since the first production model was delivered to BNSF Railway Co., the Evolution Series Tier 4 locomotive has been purchased by six Class Is and two mining companies in North America.

Saft won an order from Brazilian logistics service provider MRS Logistica to provide specialized SRX onboard battery systems for a diesel-electric locomotive fleet. The low-maintenance, nickel technology battery systems will be equipped on 58 C36 locomotives manufactured by GE Transportation for MRS Logistica. Designed and manufactured at the company's Bordeaux plant in France, the SRX system offers a high level of reliability that can reduce the risk of a locomotive being stranded due to battery failure, Saft officials said in a press release.

STV Senior Vice President Brian Flaherty died April 15 following an illness, the engineering firm announced. He was 77. Flaherty was a longtime leader and innovator at the firm, STV officials said in a press release. He joined STV in 1995 and worked on such major projects as Amtrak's Northeast Corridor rail maintenance facilities in New York, Boston and Washington, D.C.; the AirTrain in New York City; the Greenbush rail line restoration in Massachusetts; and the Longfellow Bridge rehabilitation in Boston. He became the firm's design-build national practice leader and received the Distinguished Leadership Award from the Design-Build Institute of America in 2009, STV officials said.

Focused Technology Solutions officials met last week with Amtrak representatives to test two new disruptive technologies that focus on the National Transportation Safety Board's Most Wanted technology list. The tests were successful, Focused Technology officials said in an announcement. The two new products now are set to launch in the next two months. The company markets transportation solutions designed to improve productivity and safety, and acquire data in real time.

The League of Railway Women (LRW) is accepting applications for its 2019 Connie Sumara Memorial Scholarship. A $2,000 scholarship will be awarded to a woman involved in the rail industry who is pursuing post-secondary studies. The scholarship honors the memory of former LRW President Connie Sumara, one of the founders of the LRW and its longest-serving president who died in 2014. The scholarship application period is open until June 14 and the winner will be announced in early July. To qualify, an applicant must be a female who holds a 3.0 or higher grade point average; currently is employed by a railroad or rail-related business (such as a supplier) for at least 12 months; and currently is enrolled at least as a part-time student (six hours per spring and fall semester).

The National Railroad Construction and Maintenance Association (NRC) held its 16th annual railroad equipment auction this week at member Blackmon Auctions' facility in Lonoke, Arkansas. The auction included more than 300 pieces of equipment and generated a record financial amount for NRC's safety and education training program, association officials said in a press release. The program enables the NRC to continue strengthening its efforts to ensure the safety of railroad contractor employees and others in the rail industry, hold its the annual contractor safety award contest and produce safety materials such as safety manuals, they said. The NRC hosts an annual railroad construction and maintenance equipment auction each spring.
Contact Progressive Railroading editorial staff.
More News from 4/26/2019