» Railroad product of the week home ADVERTISEMENT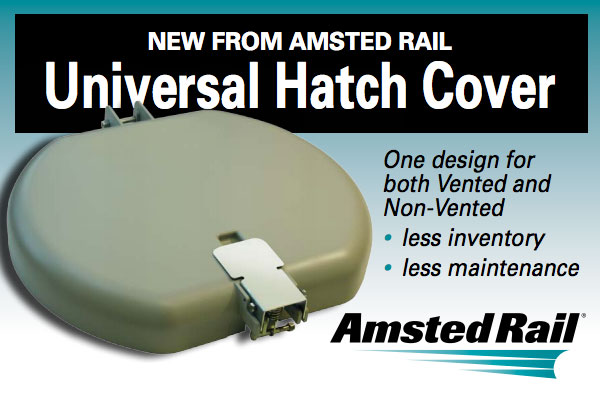 For over a century, Amsted Rail has been at the forefront in supplying critical systems and components to enhance the productivity and safety of heavy haul railroading.

Amsted Rail has expanded its industry leadership with a complete line of pellet car components built for reliability and performance. No other rail component provider can match our expertise in designing products that optimize each pellet car's return on investment.

Our new Universal Hatch Cover is one of many innovative products we designed to keep you ahead of the curve:
Proprietary design is the first to meet both vented and non-vented hopper applications, eliminating need for change-outs based on cargo
Self-adjusting latch maintains gasket compression during extreme temperatures
Rugged ABS construction provides uncompromised strength at lighter weight, for exponentially more profitable operation
Lower profile design eliminates locking arm, no tools needed for in-service adjustment
For more information, please visit our website at http://www.amstedrail.com.