» Railroad product of the week home ADVERTISEMENT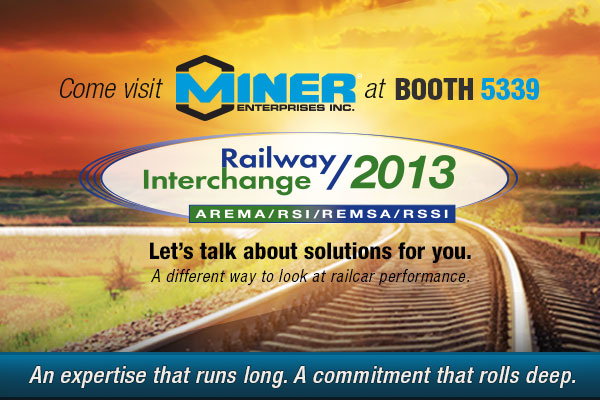 When it comes to keeping your railcars rolling, trust the name that sets the standard for long-lasting reliability: Miner.

With top-quality manufacturing that's strengthened through industry-leading engineering and support, Miner is working to improve your performance and profitability.

Come talk to us at Railway Interchange 2013, Booth 5339 and let's find a solution for you.

We'll have products from our entire range of railcar solutions on display in our booth. Plus, a few surprises along the way. Come see why we're different.

For more information, click here to contact Miner or call 1-888-822-5334.