» Railroad product of the week home ADVERTISEMENT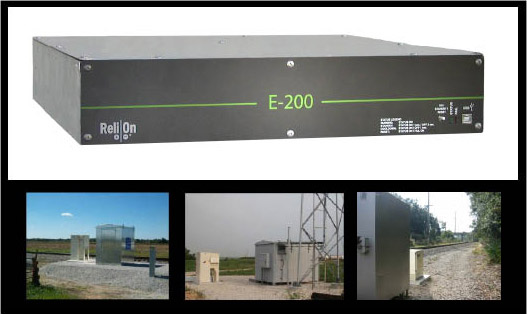 E-200™ Hydrogen Fuel Cell

The E-200™ fuel cell system is designed specifically for small-scale backup power applications within the railway and communication sectors. The E-200™ provides DC power for equipment needing under 175W in a 2U rack-mountable chassis. Fueled by hydrogen, it can affordably provide hundreds of hours of highly reliable runtime between refueling for critical equipment.
Features:
Output: 0 to 175 Watt - 12, 24 or 48 VDC nominal output
19" or 23" Rack Mountable (indoor)
Multiple Outdoor Cabinet Options
Remote Monitoring & System Configuration Capability
Dimensions: 3.38"h x 17.25"w x 18.5"d (8.6cm x 43.8cm x 47cm)
Fuel: Industrial Grade Hydrogen
ReliOn offers a full product suite for larger power requirements. Contact us:
Fuel.cells@relion-inc.com
www.relion-inc.com/products-railroad.asp